Business Center Serbia


Do you need office space in Serbia?
We wish to introduce ourselves as a reliable partner to any private and legal entity that wish to establish and develop its business in the Republic of Serbia.
Office Serbia can provide you with following services:
Virtual office solutions
We can provide you with a legal address in the center of Novi Sad (as the prestigious address of your business), professional telephone service, mail receiving and forwarding service, fax receiving and forwarding service without the expense of full time office space.
With this service you have the freedom to work anytime, anyplace, anywhere-without the associated costs of renting office space.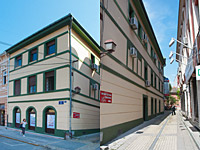 Meeting room and conference facilities
You can use it as much as you want, without obligation to pay it per month just per use.
Clients of the Business Center of Serbia with registered virtual office can use this service with favorable conditions.
Company registration
We can help you to establish you business in the Republic of Serbia through company registration process.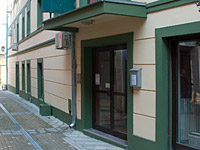 Branch office registration
We can help you to develop your business in the Republic of Serbia by opening of a branch office.
This service is only for foreign clients. Business center Serbia covers the issues of entering the Serbian market.
Our knowledge and long-range experience can help you to reduce business developing expenses.
This type of service is intend to private and legal entities that wish to achieve prestigious presence at the market of the Republic of Serbia.